I finally had a chance to redo my double knit cat pot holder. This time for a girlfriend with a black cat named Mimi. She saw the other one on my website and wanted to know if it could be made in black.
Her cat is jet black with green eyes. My friend's house has sort of a classic, french, black & white decor with slashes of pink, so hopefully this will fit right in. À la vôtre
The first cat pot holder pattern originally had legs as well, but I was new to double knitting and needed to edit the legs out after I started because I was using too big of needles and the pot holder was going to be too big if I left the legs on. The finished size on this potholder is 7.75″ x 7.75″.
Here's the other side ( a cute chubby white kitty):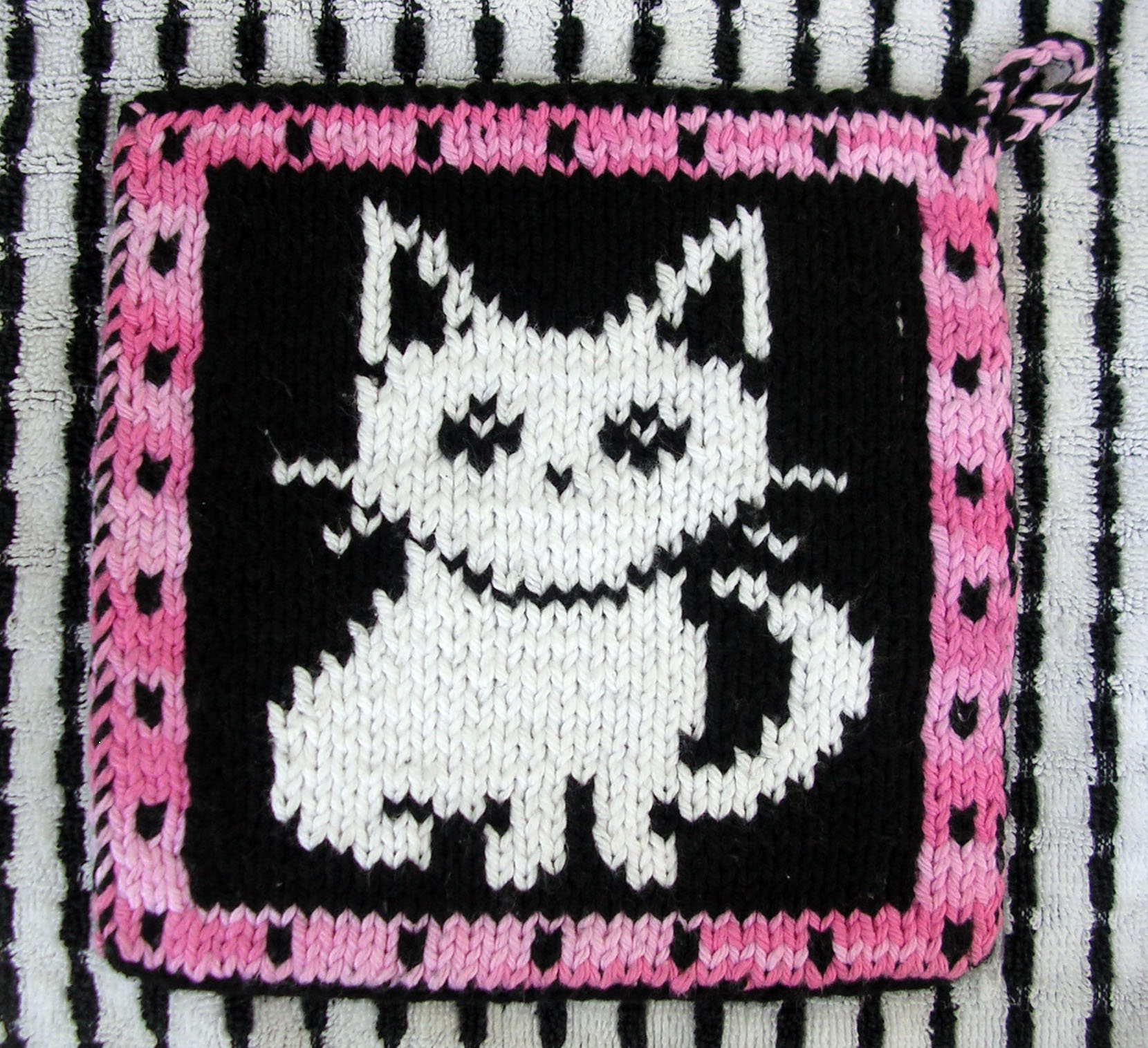 It can be done in 3 or 2 colors as well. http://www.sg-creations.org